Following a successful one day CSW Summit last June we are back in October to Washington D.C., the world's acknowledged policy and innovation center, for a five day Global Conference that will be the biggest and boldest Crowdsourcing Week event yet, built around our 2018 key theme of decentralization.
Decentralization through crowdsourcing continues to influence economies and industries positively across the globe, and our conference will be filled with engaging programs that will allow delegates to explore latest trends and topics in Innovation, Business, Individuals and Governments. Most importantly, it will also allow delegates to explore how those latest trends will affect their organization, how to leverage the crowd and how to build crowd strategies for the future and grow exponentially.
Alongside our amazing event partners we look forward to welcoming an array of top-level international speakers and delegates including C-suite level executives, entrepreneurs and anyone in government agencies, start-ups and non-profit organizations who wants to seek out and harness open and collaborative solutions.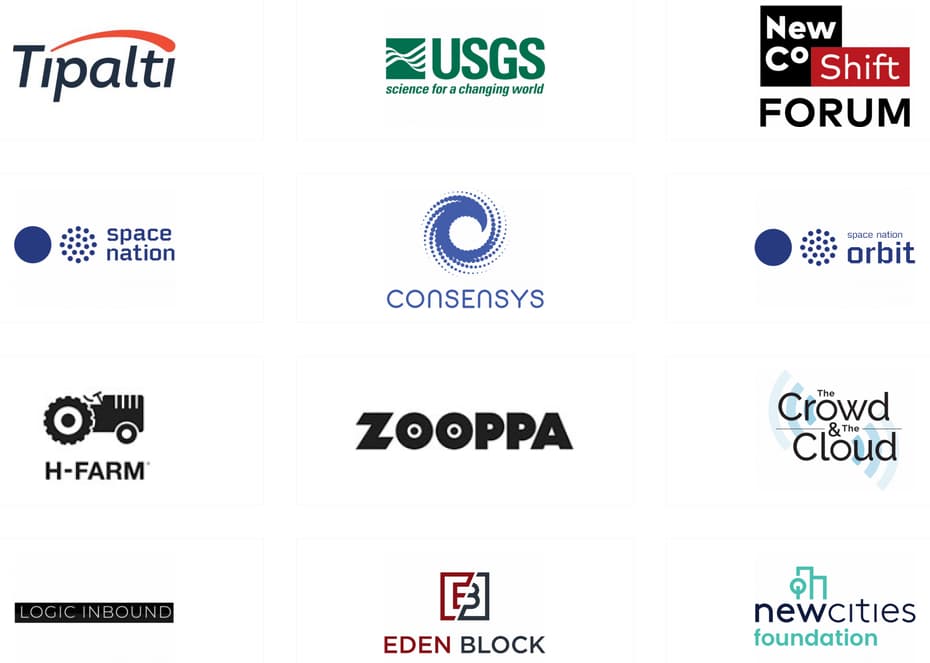 Our international speakers will bring with them the most groundbreaking ideas and best practices in decentralized crowd innovation and crowdsourcing to help delegates keep pace with the fast moving trends and developments in the 14 parts of the crowd economy landscape.
Speaker sessions will be rapid fire to maintain high energy levels through the day, with valuable networking opportunities throughout the event. Several speakers have already confirmed their involvement.
And let's face it, D.C. is a place that has a lot going on in the disruptive crowd economy anyway. Studies of the use of artificial intelligence, for example, have more commonly been used to consider developments related to car production lines or coal mining. What happens when it hits far closer to home and impacts on the law-makers and lobbyists themselves?
FiscalNote, headquartered on Pennsylvania Avenue in Washington D.C., uses artificial intelligence and machine learning to offer a Government Relationship Management (GRM) service. Traditionally-minded lobbyists and congressional aides argue that a human "gut reaction" is vital to reach appropriate conclusions from sampling a mass of information and data. Those with a more contemporary approach recognise that at least partial-automation is the only enabler of full scanning of all applicable laws and previous results from similar instances, both in the US and elsewhere. Outcomes can include a rigorous analysis of the likelihood of a bill being passed to become legislation. As in other business sectors, it is the people who do the most repetitive work who face potential exclusion.
Further examples of disruptive crowd-based organisations in D.C. include:
The Chamber of Digital Commerce, the world's leading trade association representing the digital asset and

blockchain

industry, set up its incubator hub and innovation center in the city in 2016 to provide an entrepreneurial resource for technology providers and governments investing and innovating in blockchain-based technologies.

Fundrise

offers D.C. residents real estate crowdfunding opportunities, and more than 80,000 non-accredited investors have invested nearly $3bn directly in high quality real estate developments on equal terms with professional and institutional investors.

GeniusRocket

is a creative video agency powered by a curated crowd of close to 600 creative professionals.
Follow comments and news about the conference on Twitter as they unfold at #CSWGlobal18 and please join us at the Carnegie Institution For Science during 24-28 October. Registration is open and tickets are available with Earlybird deals that expire April 30. We hope you can make it.